Deacon



(Buch)

Dieser Artikel gilt, aufgrund seiner Grösse, beim Versand als

3

Artikel!

| | |
| --- | --- |
| Lieferstatus: | i.d.R. innert 5-10 Tagen versandfertig |
| Genre: | Kinder- / Jugendbücher |
| ISBN: | 9781514493526 |
| EAN-Code: | 9781514493526 |
| Verlag: | Xlibris |
| Einband: | Kartoniert |
| Sprache: | English |
| Dimensionen: | H 280 mm / B 216 mm / D 5 mm |
| Gewicht: | 295 gr |
| Seiten: | 72 |
| Zus. Info: | Paperback |
| Bewertung: | Titel bewerten / Meinung schreiben |

Inhalt:
This is a true story based on my experiences with my beloved cat, Deacon. He was not an ordinary cat; instead, he was a little person clothed in cat fur that I adored. He was my constant companion during the turbulent years of my preadolescent and adolescent years.


What's in a name? In the beginning of Creation, God gave Adam, the first man, a job to do: To name each and every animal and bird on earth. Long ago, when I was a child, I read a quotation from one of Mark Twain's books. He said that Adam called a dog a dog because "he looked like a dog." As a little girl, I thought that this was very funny.


To my readers, I ask the same question. How would you decide to go about this. I will give you a thought to consider from a cat's point of view. In the beginning, the animal told about in this story had no name. Some called him a feline; others, a pest. When he met Adam, he was nameless but determined to be given a name worthy of his own kind (Gen. 2:19-20).


With great curiosity, he approached Adam. Sniffing and looking all around to make sure he was safe, he finally seated himself beside this first man. Adam looked him over carefully; he liked his friendly attitude and curiosity that made Adam want to pet him. But, this animal had a mind of his own; he could be temperamental. His name should be cat, a name that has fit him through the ages.


This is how his name came about:


C = curiosity

A = attitude

T = temperament

________________


CAT


My only exaggeration in this entire tale is when I tell about Deacon crying, tears flowing down his face. To a little emotional girl of eight, she imagined her Deacon did shed a few tears of love, of course!


I am letting Deacon tell his own story: he is the protagonist. This is a wonderful story to read to a young child before bedtime or for a middle school student to read to himself/herself. Deacon will capture your imagination with his adventures and shenanigans!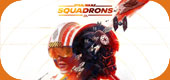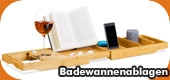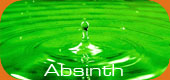 Wird aktuell angeschaut...