Clarissa Harlowe: Or, The History of a Young Lady, Volume 6 of 9



(Buch)

Dieser Artikel gilt, aufgrund seiner Grösse, beim Versand als

2

Artikel!

Inhalt:
"Richardson's Clarissa explores the subtleties of the human heart as its gold-standard heroine falls for one of the most charming villains in literature. This fiction is a towering monument of approximately 970,000 words, Clarissa, the longest novel in the English canon. Samuel Richardson's The History of a Young Lady remains an extraordinary achievement." The Guardian
ISBNs of all volumes:
Volume 1: 9781641813914

Volume 2: 9781641813907

Volume 3: 9781641813921

Volume 4: 9781641813938

Volume 5: 9781641813945

Volume 6: 9781641813952

Volume 7: 9781641813969

Volume 8: 9781641813976

Volume 9: 9781641813983

World's Classics Deluxe Edition
This book and other World's Classics Deluxe Edition are frequently included among the great literature of the 20th century, including the Modern Library 100 Best Novels, The Observer′s, BBC's and The Telegraph's "100 Greatest Novels of All Time", and The Guardian′s "1000 novels everyone must read".
iBoo Press House uses state-of-the-art technology to digitally reconstruct the work. We preserve the original format whilst repairing imperfections present in the aged copy. All Deluxe Edition titles are unabridged (100% Original content), designed with a nice Jacketed Case Laminate, Digital Cloth Blue Cover with linen textured lamination underneath, quality paper and a large font that's easy to read. Enjoy reading.
Visit the novels page to see all the Greatest Novels of All Time at iboo.com/en/novels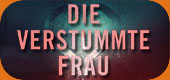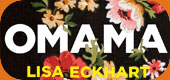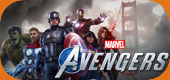 Wird aktuell angeschaut...