Characters And Events: Popular Essays In Social And Political Philosophy - Volume Ii



(Buch)

Dieser Artikel gilt, aufgrund seiner Grösse, beim Versand als

3

Artikel!

| | |
| --- | --- |
| Lieferstatus: | Auf Bestellung |
| Veröffentlichung: | 2007 |
| Genre: | Philosophie |
| ISBN: | 9781406757804 |
| EAN-Code: | 9781406757804 |
| Verlag: | Dewey Press |
| Einband: | Kartoniert |
| Sprache: | English |
| Dimensionen: | H 216 mm / B 140 mm / D 25 mm |
| Gewicht: | 584 gr |
| Seiten: | 440 |
| Zus. Info: | Paperback |
| Bewertung: | Titel bewerten / Meinung schreiben |

Inhalt:
Text extracted from opening pages of book: CHARACTERS AND EVENTS POPULAR ESSAYS IN SOCIAL AND POLITICAL PHILOSOPHY BY JOHN DEWEY EDITED BY JOSEPH RATNER VOLUME II NEW YORK HENRY HOLT AND COMPANY COPYRIGHT, 1929, BY IENRY HOLT AND COMPANY, INC. r' gri - far 9 38Lj& PRINTED IN THE J . O tl UNITED STATES OF AMERICA CONTENTS BOOK THREE: AMERICA PAGE 1. PHILOSOPHY AND THE SOCIAL ORDER 435 2. THE EMERGENCE OF A NEW WORLD 443 3. THE AMERICAN INTELLECTUAL FRONTIER . . . - 447 4. FUNDAMENTALS 453 5. SCIENCE, BELIEF AND THE PUBLIC 459 6. UNIVERSAL SERVICE AS EDUCATION 465 7. THE SCHOOLS AND SOCIAL PREPAREDNESS .... 474 8. MEDIOCRITY AND INDIVIDUALITY 479 9. INDIVIDUALITY, EQUALITY AND SUPERIORITY . . . 486 10. OUR EDUCATIONAL IDEAL 493 11. AMERICAN EDUCATION AND CULTURE 498 12. RELIGION AND OUR SCHOOLS 504 13. PROPAGANDA 517 14. FREEDOM OF THOUGHT AND WORK 522 15. PSYCHOLOGY AND JUSTICE 526 1 6. AMERICANISM AND LOCALISM 537 17. PRAGMATIC AMERICA 542 BOOK FOUR: WAR AND PEACE 1. THE SOCIAL POSSIBILITIES OF WAR 551 2. AMERICA AND WAR 561 3. CONSCRIPTION OF THOUGHT 566 4. IN EXPLANATION OF OUR LAPSE .571 5. CONSCIENCE AND COMPULSION 576 6. THE FUTURE OF PACIFISM 581 7. THE CULT OF IRRATIONALITY 587 8. FIAT JUSTITIA, RUAT CCELUM 592 9. THE POST-WAR MIND 596 10. THE APPROACH TO A LEAGUE OF NATIONS .... 602 11. THE LEAGUE OF NATIONS AND THE NEW DIPLOMACY . 606 v vi CONTENTS BOOK THREE AMERICA We are no longer a colony of any European na tion nor of them all collectively. We are a new body and a new spirit in the world. JOHN DEWEY O i. PHILOSOPHY AND THE SOCIAL ORDER 1 There are myths and myths. Some are inspiriting; some are benumbing. Nature myths, at least in their first form, inspire because theyare spontaneous responses of imagination to the scene that confronts it. Myths of literary criticism and his toric interpretation are deadening. They do not enliven; they force subject-matter into ready-made patterns and thus dull sensitivity of perception. Such myths grow up in interpreta tions of past philosophies and always tend to overlay and con ceal the realities of past reflection. They flourish in those lit erary versions by which the ideas of philosophers reach the public for philosophers themselves are usually too much pre occupied with the technique, the professional rules, of their calling to have a public except one another. Even such new movements as pragmatism and instrumentalism already have their accretion of myths which stand in place of the ideas themselves. Probably the unfortunate names themselves in vite the creation and encourage the spread of these myths. The names account alike for some of the vogue of the doctrines and for some of the condemnation they receive. One reading of the myth is embodied in the words which form the caption of what I am writing. They are borrowed from Lewis Mumford's The Golden Day; they sum up his es sential criticism. William James, he says, gave this atti tude of compromise and acquiescence a name: he called it pragmatism. Not content with this epithet, he headlines the idea of acquiescence; the pragmatism that followed it was a paralysis. And again, pragmatism was a blessed anaes thetic. What is denoted by this attitude? And in what did James acquiesce? The America of his own time, according to Mr. Mumford, the America of the Gilded Age that followed From The New Republic, Jan. 5, 1927; published under the title The PragmaticAcquiescence. 435 436 PHILOSOPHY AND THE SOCIAL ORDER the Civil War. More concerned with making clear his pattern than he is with William James he goes as far as to say, James was only warming over again in philosophy the hash of every day experience in the Gilded Age. And this of William James, the arch-heretic of his day, the intellectual nonconformist, the constant protester against everything institutionalized in action and belief, the valiant fighter for causes which if not lost were unpopular and conventionally ignored Such are the exi gencies and dangers of a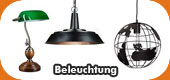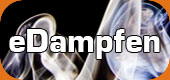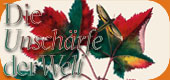 Wird aktuell angeschaut...