Brown University: Under the Presidency of Asa Messer, S. T. D., LL. D (Classic Reprint)



(Buch)

Dieser Artikel gilt, aufgrund seiner Grösse, beim Versand als

2

Artikel!

| | |
| --- | --- |
| Lieferstatus: | i.d.R. innert 5-10 Tagen versandfertig |
| Genre: | Psychologie / Pädagogik |
| ISBN: | 9781332087556 |
| EAN-Code: | 9781332087556 |
| Verlag: | Forgotten Books |
| Einband: | Kartoniert |
| Sprache: | English |
| Dimensionen: | H 229 mm / B 152 mm / D 2 mm |
| Gewicht: | 56 gr |
| Seiten: | 30 |
| Zus. Info: | 23:B&W 6 x 9 in or 229 x 152 mm Perfect Bound on White w/Gloss Lam |
| Bewertung: | Titel bewerten / Meinung schreiben |

Inhalt:
Excerpt from Brown University: Under the Presidency of Asa Messer, S. T. D., LL. D

When President Wayland took into his hands the reins of authority in Brown University, he at once proceeded to intro duce many and very important changes in the course of studies and in the government and discipline of the college. These changes taken collectively were called the New System. Whether they were all wise or not, it is no part of our purpose now to inquire. They had been fixed on by Dr. Wayland as the plan upon which he intended to administer the affairs of the college; and it only remained for all who desired its pros perity, and meant to act a generous and manly part towards the new president, to give him their confidence in advance, and heartily to sustain him in carrying into effect the methods of instruction and discipline which he deemed'essential to the success of the institution over which he had been called to preside. Accordingly, the friends of the college and of educa tion, very generally felt it to be their duty, in hopeful anticipa tion, to speak favorably of the new system, without knowingor pretending to know much of its intrinsic merits or demerits; and even such as entertained grave doubts of the wisdom of the plan felt that a fair experiment would be the only satisfac tory test of the question. This was no more than a generous confidence, which the incoming president had a right to ex pect. But its first effect on the preceding administration of the college was both unfavorable and unjust. The new sys tem was at once brought into strong contrast with the old one; and whatever was said in hopeful approval of the former, and with the view of giving it a fair trial, was very generally ao cepted as carrying with it a necessary censure and condemnai tion of the latter. As often happens in such cases, men did not re¿ect that each system had its excellences and its faults, that in some respects each was better than the other; and above all they did not comprehend the real and decisive point of comparison between them, which was their respective adap tation to the educational needs and capabilities of the country, and the successful working of the college, at the time when each was proposed and put into operation. This was the proper point of comparison to be taken between the two sys tems and in this view each had its substantial merits. Eac'h for its time was better than the other; and yet it is now con fessed, even by the most zealous advocates of Dr. Wayland's new measures, that, on trial, they were found in several particu lars not to work well; and therefore little by little fell into disuse and final rejection, and have, in some instances, been fol lowed by a return to the old system.

About the Publisher

Forgotten Books publishes hundreds of thousands of rare and classic books. Find more at www.forgottenbooks.com

This book is a reproduction of an important historical work. Forgotten Books uses state-of-the-art technology to digitally reconstruct the work, preserving the original format whilst repairing imperfections present in the aged copy. In rare cases, an imperfection in the original, such as a blemish or missing page, may be replicated in our edition. We do, however, repair the vast majority of imperfections successfully; any imperfections that remain are intentionally left to preserve the state of such historical works.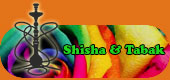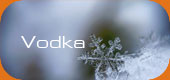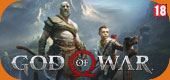 Wird aktuell angeschaut...