Breakers Ahead: Or, Uncle Jack's Stories of Great Shipwrecks of Recent Times, 1869 to 1890 (Classic Reprint)



(Buch)

Dieser Artikel gilt, aufgrund seiner Grösse, beim Versand als

2

Artikel!

| | |
| --- | --- |
| Lieferstatus: | i.d.R. innert 5-10 Tagen versandfertig |
| Veröffentlichung: | August 2015 |
| Genre: | Romane, Erzählungen, Gedichte |
| ISBN: | 9781332106639 |
| EAN-Code: | 9781332106639 |
| Verlag: | Forgotten Books |
| Einband: | Kartoniert |
| Sprache: | English |
| Dimensionen: | H 229 mm / B 152 mm / D 8 mm |
| Gewicht: | 211 gr |
| Seiten: | 150 |
| Zus. Info: | 23:B&W 6 x 9 in or 229 x 152 mm Perfect Bound on White w/Gloss Lam |
| Bewertung: | Titel bewerten / Meinung schreiben |

Inhalt:
Excerpt from Breakers Ahead: Or, Uncle Jack's Stories of Great Shipwrecks of Recent Times, 1869 to 1890

Perhaps I cannot introduce my stories better than by informing you of my own last voyage. I did not know that it was to be my last, and I was very far from desiring that it should; but man proposes and God disposes.

In my youth I always contrived to sail in a ship bound for some far-distant land; for I had a passion for seeing new, strange countries, and it was always a delight to me when I heard that I was not to return to civilized parts for perhaps two or three years. But when I got up in years, though my love Of travel did not abate, I found that ship-owners preferred younger men for such work, and I generally got shoved into some vessel trading near home. If I had not marred my own prospects in life by running off to sea when I was a mere child, I might have been commanding one of Her Majesty's ships Of war, as my nephew Jack hopes to do some day. But I lost my chance, and never got higher than the merchant service. Thus one false step made in early youth took from me the very prize for which I hoped and strove, and which I fondly believed I was bringing within my reach by that same act of foolishness.

In the autumn of 1869 I found myself on board the Princess Royal in the capacity of captain. My ship Was a somewhat weather-beaten barque, bound for Russia, with a mixed cargo. We were to bring back wood. Besides the crew of eighteen men, there were on board the wife and daughters of an English merchant, residenters in Archangel, who had been visiting their old home, and were returning with us to the land of their adoption. Our ship had few conveniences for the comfort of passengers, but we rigged up the largest cabin for the ladies, and they seemed quite accustomed to roughing it, so that we were not troubled by the unreasonable complaints which women too often indulge in a¿oat. The wind blew fair, and at first there was not too much of it; the sea was smooth; and we con fidently looked to making a pleasant voyage. The ladies were excellent sailors, and often came and stood by me, watching with much interest the signals by which I directed the man at the wheel, and asking endless questions about ropes and sails and what not. Nothing escaped their bright eyes; and one of the girls, a pale little creature, very pretty but delicate, soon learned the names of the men, and conversed with them so kindly that I used to know when she had been on deck by the softened looks of the crew.

About the Publisher

Forgotten Books publishes hundreds of thousands of rare and classic books. Find more at www.forgottenbooks.com

This book is a reproduction of an important historical work. Forgotten Books uses state-of-the-art technology to digitally reconstruct the work, preserving the original format whilst repairing imperfections present in the aged copy. In rare cases, an imperfection in the original, such as a blemish or missing page, may be replicated in our edition. We do, however, repair the vast majority of imperfections successfully; any imperfections that remain are intentionally left to preserve the state of such historical works.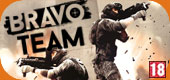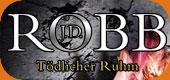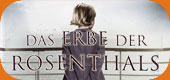 Wird aktuell angeschaut...