An Oration: Delivered at Flushing, Long Island, Fourth of July, 1862 (Classic Reprint)



(Buch)

Dieser Artikel gilt, aufgrund seiner Grösse, beim Versand als

2

Artikel!

| | |
| --- | --- |
| Lieferstatus: | i.d.R. innert 5-10 Tagen versandfertig |
| Veröffentlichung: | Juli 2015 |
| Genre: | Geschichte / Politik / Kultur |
| ISBN: | 9781331631231 |
| EAN-Code: | 9781331631231 |
| Verlag: | Forgotten Books |
| Einband: | Kartoniert |
| Sprache: | English |
| Dimensionen: | H 229 mm / B 152 mm / D 2 mm |
| Gewicht: | 56 gr |
| Seiten: | 30 |
| Zus. Info: | 23:B&W 6 x 9 in or 229 x 152 mm Perfect Bound on White w/Gloss Lam |
| Bewertung: | Titel bewerten / Meinung schreiben |

Inhalt:
Excerpt from An Oration: Delivered at Flushing, Long Island, Fourth of July, 1862

How great and wonderful are the changes that have been wrought since America assumed that position among the nations of the earth, to which by the laws of nature and of nature's God, She was entitled. From three, our population has become thirty millions, and instead of thirteen Colonies, we have thirty-four States. We have a written Constitution securing popular rights, freedom of speech, of conscience, and of the press, and were rapid ly becoming that mighty continent, so well described by Charles Phillips, as the one that would emerge from the horizon to rule for its time, sovereign of the aseen dant.

But how stands the case now? The Union - the off spring of oppression - nursed in the cradle of blood, but strong enough in its infancy to destroy the serpent that sought its life - respected, honored, aye, and feared too by almost every nation - venerated and admired by the oppressed and down trodden of other lands - is now stained with the blood of its own children, shed in a strife provoked by passion and madness.

In'a quiet bay upon the South Eastern coast of the United States, there is a fortress erected by the American government for the defence of a Southern commercial capital. Within its massive walls were gathered a band of seventy men, with but three day's rations above their heads waved in graceful majesty the banner they and so tenderly love; and a short distance from them was a mighty host, eager for their destruction. The stars of heaven looked down in solemn silence upon the scene. The evacuation and surrender of that fortress had been demanded, and from a sense of duty and of obliga tions to the government, the demand was courteously, but bravely refused. Sixty minutes were given before this host would open their fire upon that fortress. Oh!

About the Publisher

Forgotten Books publishes hundreds of thousands of rare and classic books. Find more at www.forgottenbooks.com

This book is a reproduction of an important historical work. Forgotten Books uses state-of-the-art technology to digitally reconstruct the work, preserving the original format whilst repairing imperfections present in the aged copy. In rare cases, an imperfection in the original, such as a blemish or missing page, may be replicated in our edition. We do, however, repair the vast majority of imperfections successfully; any imperfections that remain are intentionally left to preserve the state of such historical works.
Empfehlungen...
An Oration Delivered at Bedford, New-Hampshire, Fe - (Buch)
An Oration, Pronounced at Middlebury, Before the A - (Buch)
An Oration: Delivered in St. Philip's Church, Befo - (Buch)
John Wycliffe and the first English Bible, an orat - (Buch)
An Oration on the Annals of Rhode Island and Provi - (Buch)
An Oration on the Life, Character and Services of - (Buch)
An Oration (Classic Reprint) - (Buch)
An Oration Delivered at the Commemoration of the T - (Buch)
An Oration, Delivered at Gloucester, July 4, 1827, - (Buch)
An Oration, Delivered at New London, Before the Ne - (Buch)

Weitersuchen in DVD/FILME CDS GAMES BÜCHERN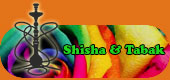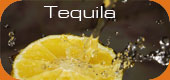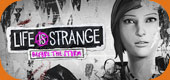 Wird aktuell angeschaut...