Advances in Environment, Behavior and Design: Volume 2



(Buch)

Dieser Artikel gilt, aufgrund seiner Grösse, beim Versand als

3

Artikel!

Inhalt:
This second volume in the Advances in Environment, Behavior, and Design series follows the pattern of Volume 1. It is organized into six sections user group research, consisting of advances in theory, place research, sociobehavioral research, research and design methods, and research utilization. The authors of the chapters in this volume represent a range of disciplines, including architecture, geography, psychology, social ecology, and urban planning. They also offer international perspectives: Tommy Garling from Sweden, Graeme Hardie from South Africa (re­ cently relocated to North Carolina), Gerhard Kaminski from the Federal Republic of Germany, and Roderick Lawrence from Switzerland (for­ merly from Australia). Although most chapters address topics or issues that are likely to be familiar to readers (environmental perception and cognition, facility pro­ gramming, and environmental evaluation), four chapters address what the editors perceive to be new topics for environment, behavior, and design research. Herbert Schroeder reports on advances in research on urban for­ estry. For most of us the term forest probably conjures up visions of dense woodlands in rural or wild settings. Nevertheless, in many parts of the country, urban areas have higher densities of tree coverage than can be found in surrounding rural landscapes. Schroeder reviews re­ search that addresses the perceived and actual benefits and costs associ­ ated with these urban forests.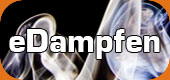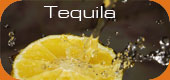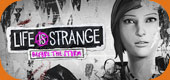 Wird aktuell angeschaut...