A History of Catasauqua in Lehigh County, Pennsylvania (Classic Reprint)



(Buch)

Dieser Artikel gilt, aufgrund seiner Grösse, beim Versand als

3

Artikel!

Inhalt:
Excerpt from A History of Catasauqua in Lehigh County, Pennsylvania At a regularly called meeting of the Historical Committee of the Old Home Week Association, held in the parlors of the Phoenix Fire Co., November 29, 1913, James F. Lambert and Henry J. Reinhard were unanimously elected editors of a proposed History of Catasauqua, which it was resolved to publish. At a meeting of the same Committee held in the Directors' Room of the High School Building, May 6, 1914, it was resolved that one thousand copies of the History be printed. History is a written statement of what is known; an account of that which exists or has existed. The task of the historian lies in his search for authenticity. The editors of this volume addressed letters and series of questions to practically every industry and individual in Catasauqua, inquiring after definite data, in order that they might make the subject-matter authoritative. "Many men, many minds," is verified by the fact that more than once have they heard two persons of equal intelligence relate the same incident along such vastly different lines that it did not at all seem like the same incident. May the reader who will discover fancied inaccuracies be sure to balance well his own mind and recollect that there are other minds, both clear and strong, that see or recall the incident from a different angle. Furthermore, the editors of this book did not write an essay on the subject assigned them. They have not expanded on the philosophy of the theme. They have striven diligently to tell the true story of the life of Catasauqua, and her people, in the briefest form possible. This they did and nothing more. For the prompt and many courteous replies to their inquiries they are truly grateful. They deem it a privilege to acknowledge the benevolent courtesy of Mr. William H. Glace, Esq., who favored them with his recent book (1914) on "Early History and Reminiscences of Catasauqua," with permission to "take all or such portions as you desire in the preparation of your pamphlet for Old Home Week." About the Publisher Forgotten Books publishes hundreds of thousands of rare and classic books. Find more at www.forgottenbooks.com This book is a reproduction of an important historical work. Forgotten Books uses state-of-the-art technology to digitally reconstruct the work, preserving the original format whilst repairing imperfections present in the aged copy. In rare cases, an imperfection in the original, such as a blemish or missing page, may be replicated in our edition. We do, however, repair the vast majority of imperfections successfully; any imperfections that remain are intentionally left to preserve the state of such historical works.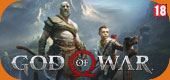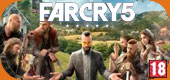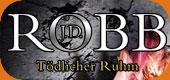 Wird aktuell angeschaut...